Gaurav's Academy for Mechanical Engineering (GAME) is a leading institution in India that offers comprehensive courses for mechanical and civil engineers preparing for various competitive exams such as GATE, ESE, PSUs, SSC JE & AE. At GAME, we are committed to providing high-quality education and content that enables our students to excel in these prestigious exams.
We believe that a solid academic foundation is the key to success in any competitive exam, and therefore, our courses are designed to teach subjects from the ground up. We focus on developing problem-solving and visualization skills in our students, which are essential for cracking these exams. Our tagline, "Learning Engineering is now a GAME," reflects our commitment to making the learning process fun, engaging, and effective.
At GAME, we are driven by a mission to prepare aspirants for each stage of the exam. Our highly qualified and experienced faculty members use innovative teaching methods and technology to deliver quality education. We also provide individual attention to each student and offer personalized guidance to help them identify their strengths and weaknesses and work on them.
In addition to teaching technical subjects, we also instill a competitive attitude in our students. We create a highly motivating and stimulating environment where students can learn, compete, and grow. Our mock tests and regular assessments help students evaluate their performance, identify areas for improvement, and work towards achieving their goals.
Our commitment to quality education and individual attention has helped us build a strong reputation in the industry. We have a track record of producing top-ranking students who have gone on to achieve great success in their careers. We are proud to be a part of their success stories.
In summary, GAME is a premier institution that offers high-quality education, content, and personalized guidance to aspiring mechanical and civil engineers. We are committed to helping our students achieve their goals and succeed in their careers.
Gaurav Babu Sir, who has been teaching for more than nine years, is the founder of GAME (Gaurav's Academy for Mechanical Engineers). He is an expert in subjects such as Manufacturing Engineering, Strength of Materials, Fluid Mechanics, Industrial Engineering, Material Science, Advance Manufacturing, Machine Design, Theory of Machine, and Engineering Mechanics. He has taught in various educational institutions across India and has successfully cracked exams like GATE, IOCL, BPCL, Ministry of Defence (GRSE, HSL & Indian Ordnance Factories).
Mr. Gaurav Babu is renowned for his diverse teaching abilities and has mentored over one lakh students in India. Under his dynamic and visionary leadership, GAME was established in 2021 to provide coaching and guidance to engineering students all over India for exams such as GATE, ESE, PSUs, SSC JE & AE.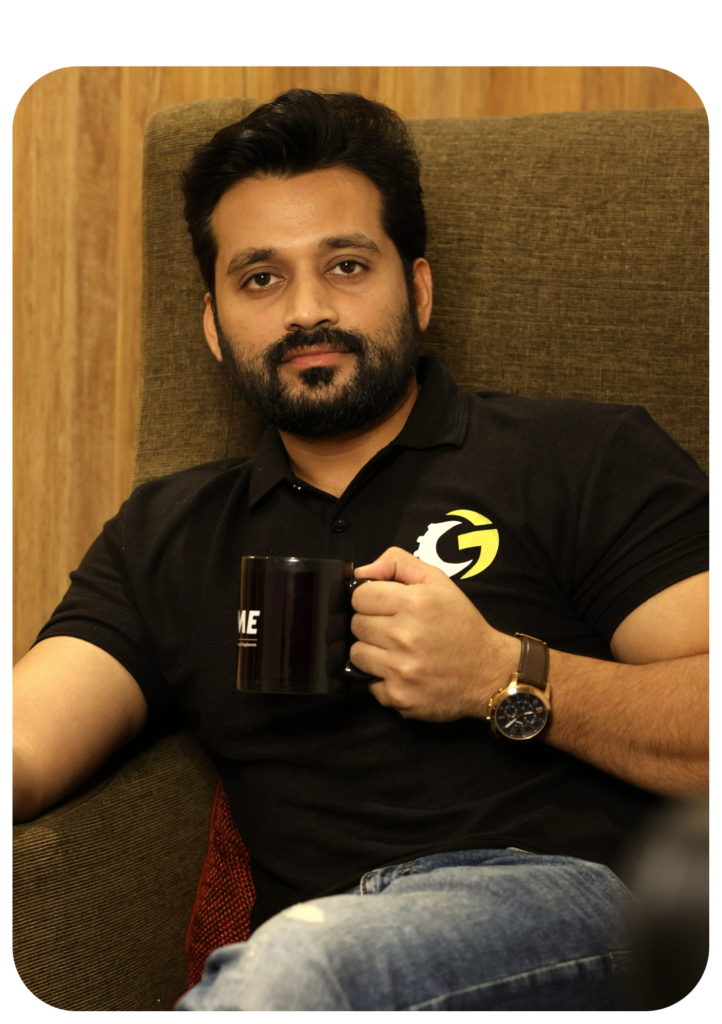 The syllabus for GAME's classroom courses encompasses the entire GATE, ESE, PSUs, SSC JE & AE with a significant focus on problem-solving skills. Additionally, the faculty members hold regular doubt-resolution sessions to help students address their concerns. GAME's courses are meticulously planned, developed, and delivered using the most effective teaching methods.